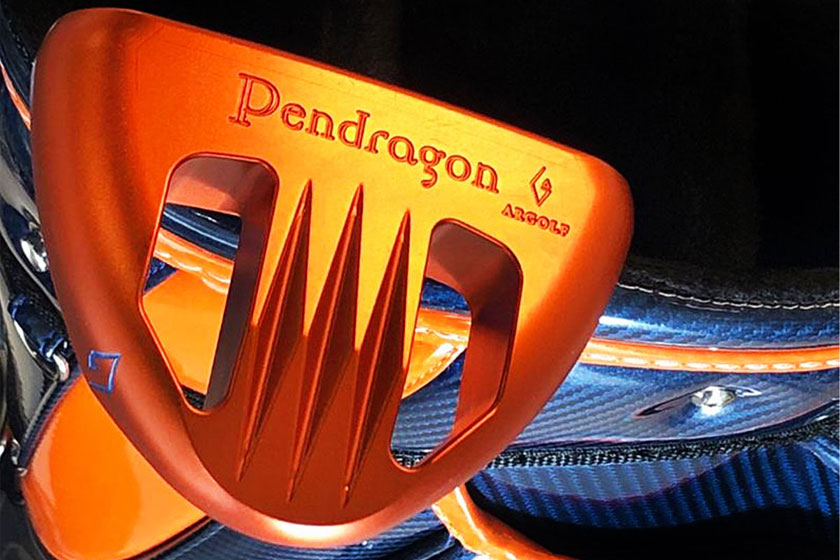 Customized putters have exploded in popularity over the last few years in the golf industry. While the rest of the clubs in your bag haven't experienced this trend quite yet, the putter continues to be the choice for players to create a work of art.
The golf clubs are to a player as a weapon is to a warrior. It is essential for them to be kept in the purest form possible, carry the highest value, and ultimately, perform. So, it is no surprise that every golfer would want their weapons customized to fit their own personality – for their own individual battle on the course.
In a game where practically everything is strictly regulated, the customization options for a putter aren't quite as rigid. Until customized putters became popular, your golf apparel was the only thing you could spice up to match your personality (and until recently, even that was strictly enforced!).
But all of that has now changed. As long as the materials and technical aspects of the club are within regulation, you have clearance to design your very own unique putter just as you would like it.
The aesthetic appeal and confidence gained using a custom putter with your choice of colors and logos should never be underrated. A golfer must be comfortable with what is seen when they look down on the ball. Many players choose a simple yet slick design that isn't distracting to them when they putt.
However, a custom putter allows a player to add their own personalized touch that can boost confidence by reminding you of your good luck charm or calming your nerves with your favorite color. It even allows you to flash your opponent's rival team while on the green if you choose!
Finding the best putter for your game has become more complicated for the consumer as years pass. With an obscene number of putters on the market, where do you even start to select the right one for you?
Since custom putters started trending, it seems that a new putter company pops up every couple months in hopes of getting a step ahead of the players who have been in the game for many years. However, their focus is on the customization aspect – not the performance.
Customize your ARGOLF Putter
With an ARGOLF putter, you get the best of both worlds. ARGOLF is undoubtedly your number one source for milled putters with unlimited customization options. The original concept for ARGOLF putters was to create the most precisely milled and highest performing putter on the market. Still, ARGOLF has always provided customization options for its putters, and its superior technology makes it more of a refined work of art.
There are several ways your ARGOLF putter can be customized – including the grip, shaft, and club head. Grips come in thousands of designs to choose from depending on the size. You can select not only just your favorite color, but your sports team, band, animal and more. Several putter club heads can be completely customized from the color to the lines; you can even add a special logo, favorite phrase or your initials to the club using a sophisticated laser engraving technology for ultimate precision.
ARGOLF makes it easy to create your very own unique putter in just a few steps through their website:
Choose a milled putter from the ARGOLF putter collection to be customized.
Explain your design and specify your customization requests in the online form.
Our team will confirm your request and reach out to clarify your vision, as well as provide you with a more accurate price and expected time period of delivery. (Usually shipped within a week or less!)
Track the status of your putter being built and when it is shipped online.
Play the best round of your life with your brand-new customized putter!
Not so sure of your own design skills but have something in mind? Not a problem!
Our highly skilled team can also suggest a design based on any theme you may have in mind. We will work closely with you to ensure that you not only have one of the highest performing putters on the market, but one of the best looking too!